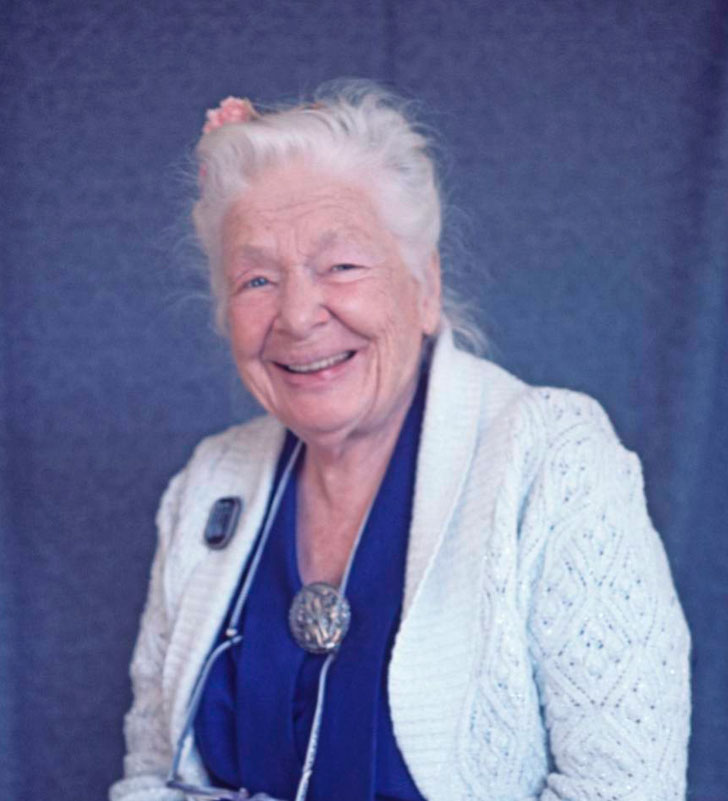 Ida Rolf
Founder of Structural Integration
Gael Rosewood began her life long practice of S.I. at Esalen Inst. in the summer of 1968. There she met and studied with Ida Rolf, its founder. At that time Rolfing, as it is often called, was a visionary technique that linked the body's posture and function to the imprints of culture, family and traumas, both physical and psychological.
Ida Rolf proclaimed that an educated touch could free the restrictions that inhibit fullness of form and the ability to rest securely with adequate support. Ida Rolf said that "Gravity is the therapist." By this she meant that the body will naturally seek its optimum balance once freed from habitual and often unconscious holding patterns, as well as restrictions due to injury, surgery or life threatening experiences.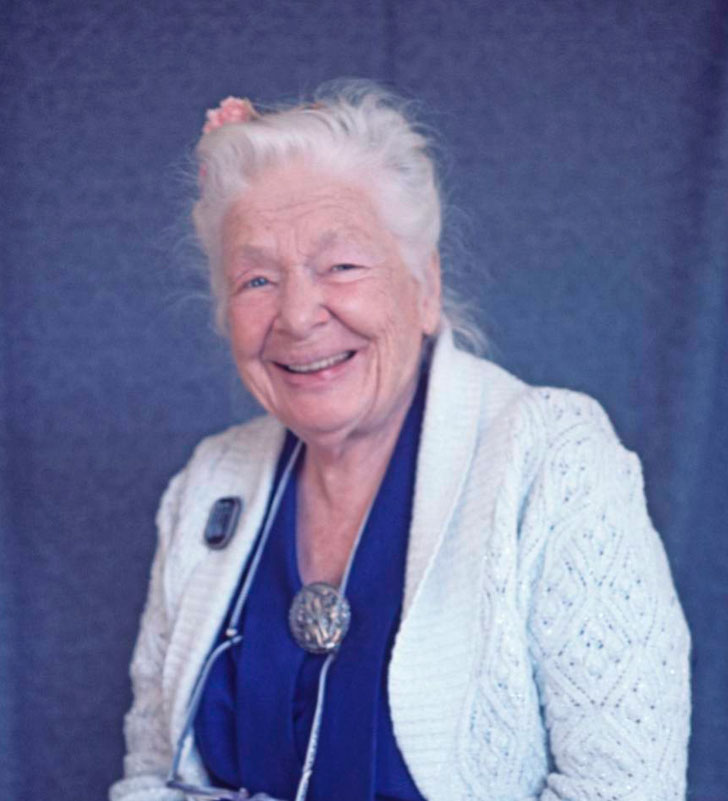 Ida Rolf
Founder of Structural Integration
Rolfing is a conversation with Connective Tissue, a myofascial web that wraps all bones, muscles, muscle fibers, organs, nerves, etc. In 1968 science knew next to nothing about connective tissue, but Ida Rolf insisted that this was an intelligent system, constantly informing the body where it was in space and computing its balance as we moved. Scientific research has now confirmed her theories. Connective tissue is richly innervated with proprioceptive cells. The fibers of connective tissue interlock, slide, and glide with all movement informing the whole, something like a fisherman's net riding the waves. Connective tissue is a tensegrity structure which holds space open, like a tent, by equalizing span in all directions. Joints are protected and organs can function better when this system is in balance.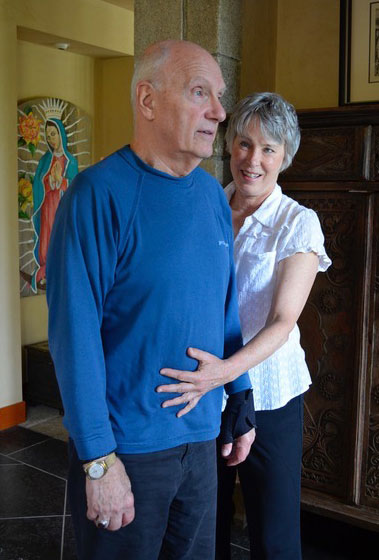 Rolfing is a hands on technique which addresses habitual strain and holding patterns. As these lay lines of stress are released, the body can find a clear center line, freedom of movement, and a sense of ease and lightness again. This process is also educational as clients become more aware of the habits that have not served and explore new options.
Initially Structural Integration is designed to be a 10 session series followed by occasional 'tune-ups'. Within the 10 sessions each segment of the body is addressed in detail always with an eye to overall balance and integration. Alignment brings joints and diaphragms back into cooperation rather that compensatory counter pulls that cause wear and tear. The spine is freed from constraints and conflicts. And breathing reregulates as the container of the body becomes more permeable and responsive.
Gael Rosewood brings over 40 years of experience blended with other skills and trainings to her expertise in this modality. She views this process as a collaboration between client and practitioner. Her touch and pacing is adjustable in order to meet the needs and comfort level of each individual. Any and all reflections are welcome within this confidential environment. In order to bring more choice and awareness to these treatments, she will share her insights with you and offer ways for you to work with new options in standing, walking, sitting, breathing or any other functions relevant to your life. Free half hour consultations are available should you wish to meet and have an assessment.